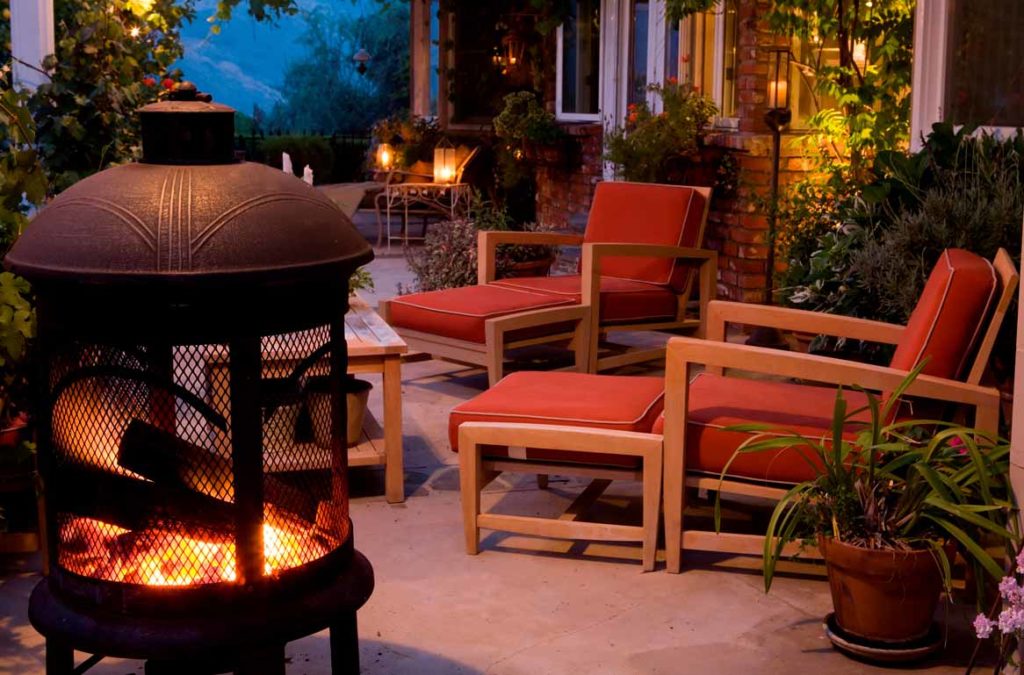 Top Design Tips for Your Outdoor Room
Creating an outdoor space that is suitable for entertaining and relaxing requires careful planning. For a truly functional and harmonious space, you need to consider many elements such as architectural style, traffic flow, shelter from the elements, and privacy.
If you've been longing to create an outdoor retreat that is stylish and restful, but have no idea where to begin, here are some tips to get you started.
Create your space
Outdoor room extensions, where you simply extend the existing roofline to make a new space, are one of the easiest ways to create an outdoor room. You might also consider building a freestanding room that is detached from your house.
Zone your space
Once you have your room, you'll need to create separate zones for different activities, while maintaining traffic flow. Zoning your space will give a sense of order and serenity much like different rooms in your home. If your area is large enough, rugs can be used to break up relaxation and dining areas. Smaller areas can be effectively zoned with careful furniture placement.
Create a sense of discovery
If you're looking at a detached room, you need to establish walkways that effortlessly lead there from your home. An intriguing brick path can lead to a secluded spot, or a gentle curve in a hedge or border can encourage further exploration.
Add warmth and atmosphere
One of the best ways to add atmosphere to an outdoor room, especially in cooler weather, is to include a fire source. If your outdoor room is large enough, consider a full sized fireplace. If your space or budget is a little tighter, fire pits are very affordable and come in a variety of designs. Remember portable fire pits can be stored elsewhere during the summer months, to give your outdoor room extra space.
Benches, chairs and cushions
Include as many seating choices as your outdoor living space will comfortably hold. Lots of informal seating options are a great way to make your friends and family feel relaxed. Throw a few floor cushions together, and have a quiet chat, or assemble chairs and stools around the table for a casual dinner.
Tip: Remember to keep the flow of traffic in mind when placing your seating.
Create an outdoor room with a view
A well designed room, indoor or outdoor, has a primary focal point which gives the eye a place to land, and all other furnishings should compliment that item. Your outdoor room's focal point could be a spectacular piece of sculpture, or even a tranquil pond or cascade. Outdoor roofs can cover the central gathering point, providing shade and shelter, while the focal point remains uncovered and surrounded by garden.
Containers of flowers
Pots of glorious blooms add a lovely pop of colour. Choose lightweight containers that are easy to move around, and fill the corners and borders of your outdoor room with a colour palette that changes with the seasons. Think colour and texture and you can't go wrong!
Privacy
It's difficult to relax when your next door neighbours can see what you're up to, or people on the footpath can peer into your sanctuary. Plants are a good screening option for outdoor rooms. A faux wall of tall plants will enhance almost any outdoor room, and getting it established doesn't require calling in an expert. Shrubs and dwarf trees are good choices, but they may take time to grow. In the meantime, some trellis and a fast growing vine is a quick way to achieve privacy.
Finally, ensure your outdoor room design compliments your home's architectural style, especially if an indoor room flows directly into your outdoor room.