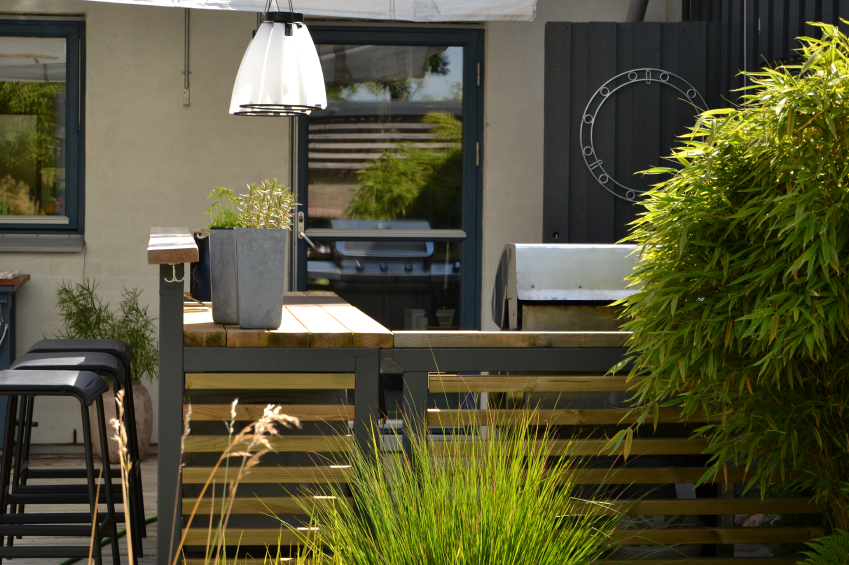 Choosing the Best Roofing Materials for your Outdoor Area
An outdoor area can come in many styles and sizes, and is a brilliant way to add space to your home and give you a fabulous spot for summer entertaining.
The type of structure that you decide on will, of course, depend on your requirements and budget. One of the simplest and most cost effective additions can be a patio attached to the house. You may have a hankering for a free-standing gazebo, or have the space (and budget!) that enables you to add a full outdoor room. But no matter what sort of outdoor space you decide on, one of the key things to think about is the type of roofing materials you will use.
General considerations for roofing materials
There are lots of options out there when it comes to roofing materials.
Factors to consider include the style of room you want, what you'll use it for, and the climate. For example, you might want to design your new area to meld seamlessly with your home, so your new roof will need to blend in terms of colour and style. Or you might want to have something that is completely different and stands out.
You'll need to consider the aspect of the new structure, and how much you will use it, as this will also have a bearing on the type of roofing supplies you need to investigate.
Options from Shademaster
The roofing options Shademaster offers come in two basic categories, those that are single skin, and those that are made of insulated panels.
There are two single skin options:
W-Pan – This is strong and durable, with a W-shaped or ribbed profile.
Flat Profile – This replicates the effect of a flat ceiling underneath. It creates a bright covered area by reflecting light.
In the insulated range, there are three options:
Smooth – Like the single skin flat profile, this offers a clean and modern look, much like an interior ceiling.
V140 – These panels have a 140mm V-groove that offers a distinctive visual appeal.
V70 – This is the original V-groove panel – the profile is similar but narrower than the V140.
Both the single skin and insulated panels come in a variety of colours that will allow you blend the structure with your home, or allow it to make its own statement!
In addition, Shademaster also offers the Naturelite System – clear panels that are available in both flat and insulated versions that can be incorporated into the roof to allow natural light into your outdoor space.
Which to choose?
The flat panel options offer the most cost effective solution for a simple patio, alfresco area or gazebo, especially if you'll just be using it to entertain of a weekend.
However, you might want to consider the insulated range if your summers are particularly hot and your structure is north-facing, or if you are intending to use your space as a living area all year round. Insulated panels can help keep the space underneath a little more comfortable.
Whatever the type or style of structure, there will be a combination of materials to suit your purpose. With summer just around the corner, now is the time to start getting organised and planning your build, so you get maximum use during the hot weather.