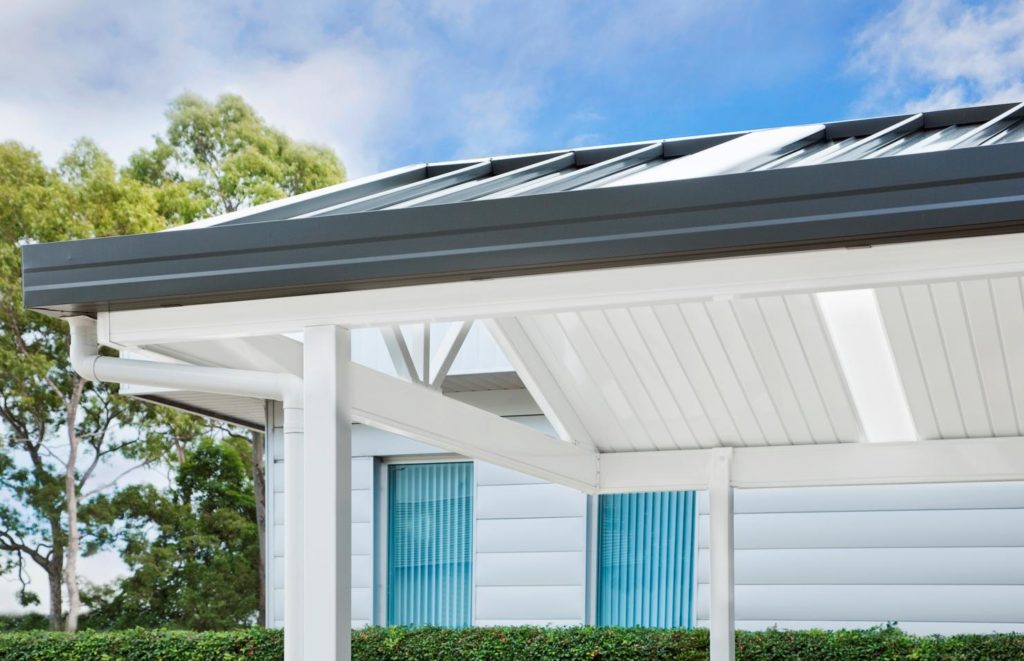 Outdoor Area Roofing: Should You Go Pitched or Flat?
Summer is coming! Before we know it, we'll be looking at BBQs and family gatherings al fresco, so it's time to think about that outdoor living upgrade you've been contemplating over the colder months.
Given the need to have protection from the harsh Australian summer sun, a covered deck or pergola is generally a cost effective option for outdoor living space, and it can be achieved relatively simply. One of the things you'll need to consider is what style of roof will work best – whether pitched or flat.
Factors to take into account in your choice
When it comes to outdoor roofing options, the choice of pitched or flat can be made for a variety of different reasons.
A flat skillion roof is the simplest building option, and usually the most cost effective. As there is no complicated joinery to consider, it can be easily angled slightly to ensure rain run-off without having to add guttering between the house and deck. Overall, a flat roof usually requires the least amount of materials for the space.
Pitched roofs are more complicated, but offer potentially more headspace and more ventilation. They can have more aesthetic appeal, and can sometimes be more easily blended with the house by mimicking the pitch and trimming of the existing roof. They can also be cooler on hot days, as the height of the pitch allows more room for warm air to rise – you can also install vents if the roof is substantial.
Outdoor area roofing can be prone to potential safety issues if you are in a designated wind zone. A pitched roof can be vented to allow wind to flow more effectively through and around it, while a flat roof can become a bit of a wind trap.
A note on materials
Transparent roof sheeting can be inserted on either flat or pitched roofs to allow natural light to flood the space underneath – a particularly important consideration if your deck is on the south side of the house.
You can also use insulated panels on either, to help maintain a comfortable temperature. Insulated roof panels can also help keep the house cooler in summer – particularly if the deck is on the north side of the building.
Get ready now
Ultimately, your choice of roof will come down to cost, aesthetics, and what will work best with your existing home. But whichever style of roof you decide on, don't delay – it's time to get planning now so you have a chance of your new outdoor space being ready when summer hits!
And don't forget – whether you decide on a pitched or flat roof, you will still need to have your addition drawn up properly, and you'll likely be required to submit the plans to your local council prior to commencing the work.