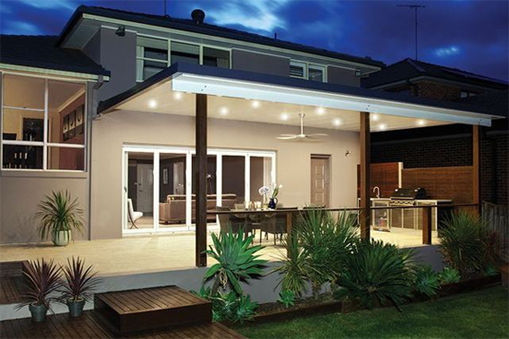 5 Outdoor Features For Every Dream Home
A dream home can start on the architect's table, or it could be part of your renovation plan. Either way, there are some features that all of us have in mind for our dream homes, from swimming pools to work sheds.
Quite common in our climate are the addition of patios and outdoor entertaining areas that get us out of the house during the warmer months.
With that in mind, here are five modern ideas for your outdoor space that will make your dream home live up to your expectations.
Outdoor room extensions
An outdoor room can be the most flexible space in the house. It can be an open-air cinema with a roaring wood fire, a poolside barbecue with its own kitchen, and of course, your outdoor room should include a speaker system that relays music from inside the house.
For some, the glorious view from their property will require that the outdoor room be constructed on a higher floor. For others, the flow from the house into the garden is an important consideration, creating an expansive indoor/outdoor transition.
Pools and spa baths
Swimming pools are high on most people's lists. The opportunities for customising your pool run from a lap pool to a large bespoke free-form shape, and everything in between. The latest high-end heated swim-spa is an exciting alternative – or go one step further with both a pool and a spa.
One essential is that the pool area must match the house in opulence and have easy access from main living area, through your outdoor room right to poolside. Sitting beside your pool, or viewing it from your outdoor room extension, creates an unmatched sensation of tranquil luxury.
A stunning garden
Lush trees, meandering pathways and open lawns with beautiful vegetation from large leaf foliage to delicate flowering plants are all part of a dream garden.
Ponds with water fountains, colourful flowers, small and large trees and bright bushes are elements that complement your home's surrounds. From a pagoda at the centre of a classic English or Louis XIV garden to an Australian bush garden with an outdoor kitchen, there are many great choices.
This sporting life
All dream houses need areas for sport. A tennis court, putting green, lawn bowls green, basketball court, and even a mini cricket pitch are all excellent ideas. This list is only limited by your imagination and your passions.
Art studio, pool house, workshop
Additional out buildings give you a dedicated place to be creative – for painting, pottery, and sculpture – or simply to function as a well-equipped workshop.
Whatever you desires, all these are just hints of what you can do; after all, the dream is yours.