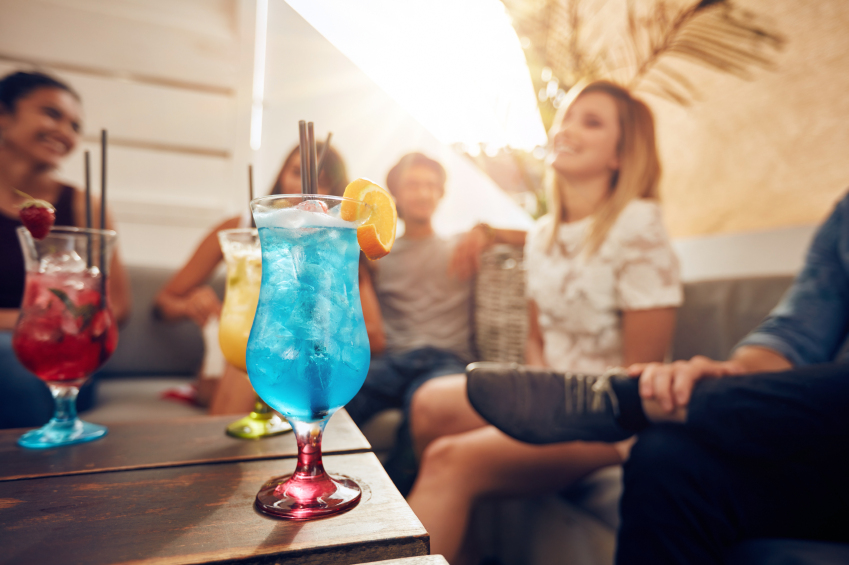 20 Cool Ideas for an Awesome Outdoor Party
Let's get straight down to it: here are 20 awesome ideas to help make your next outdoor party truly memorable.
Food:
1. Theme Buffet – You can choose a theme from Mexican to Tahitian, but follow it all the way through. Dips, finger food, roasted meat, seafood, salads galore, cakes and deserts…
2. Traditional BBQ – Don't stick with the tried and true, have an adventure. Add Malaysian satay, skewers with extra flavour, or whole fish done in foil Mediterranean style.
3. Potluck – This is when each guest brings a plate and the diversity of dishes makes for a very delightful and surprising meal.
Drinks:
4. Cocktails – Mix it up with different cocktails that go well with your theme idea, there are even some that warm you up in cooler weather. Make sure to use paper or plastic cups.
5. Barman – For that extra touch hire a barman who can shake up all those martinis and cocktails, and cope with all the glasses.
6. DIY Service – You can Do It Yourself with barrels of ice stacked with countless bottles and cans and maybe even a frozen cocktail machine.
7. The Keg – The simplest and very Australian way to quench everybody's thirst for the whole event. Open 'er up and let the good times flow. When was the last time you experienced a keg opening?
Space and comfort:
8. Seats for everyone – For extra comfort make sure there is a place for everyone to sit. Yes, people will stand with drinks in hand chatting to others, but eventually, people do need to sit down.
9. Create comfort areas – Setting aside a calm space, shielded some way from the party area, even by a row of plants, is always welcome. Lounge seating or even bean bags work as furniture.
10. Blankets or shawls – It may be warm and sunny when the party starts, but as the night comes it can get a bit chilly, especially if ladies have chosen something light to wear. Always have something warm on hand for people to slip over their shoulders.
Lighting to set the mood:
11. Candles – Burning a few candles creates a vibe like no other lighting can. There are also battery operated candles which do not snuff out with the breeze and present no fire risk.
12. String fairy lighting – Turn your garden and the ceiling of your pergola roof into a sparkling party-land with string lighting – an easy DIY job, and the more the better.
13. Floor globes – These shimmering globes of light give you a young crowd dance mood. They can be floor mounted, or you can hang them from the ceiling as chandeliers.
14. Solar lights – These are a very worthwhile addition to your pergola, soaking up the sun during the day and giving ample light for an evening outdoors.
15. An open fire – The warmth makes people relax and enjoy themselves.
Bring on the music:
16. A live band – Whoooeee. Let's rock and roll, go reggae, or even go classical with a string quartet. Call a musician and your party is instantly a success.
17. Hire a DJ – This way you're still in charge of the mood, but let the expert mix the sounds to give you the ambience you need.
18. Karaoke – Too much fun can't hurt anyone. With a hired karaoke machine and a microphone, everyone is a star.
19. Personal playlists – These can come straight from your computer or laptop to a set of speakers. Pump up the volume and these days you can stream Spotify or internet radio stations to your liking.
20. Entertain yourselves – Someone must play an instrument, and there is always a singer in the house.
With the addition of an outdoor room created from a sturdy pergola roof your garden will become the central entertaining area of your home. Once installed, let the party begin.