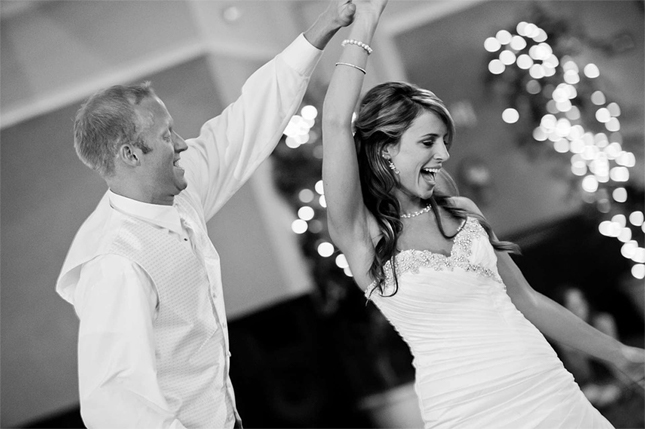 Creating a low-cost home wedding
The average cost of a wedding in Australia is around $36,000, according to MoneySmart – the largest chunk of which is the combination of food, alcohol and the venue.
Given that increasing property prices are making home ownership a challenge for many young couples, saving on wedding costs in order to be able to put money towards a deposit makes good sense, and one way of doing that is to opt for a smaller wedding held at home.
Perhaps the family home has a lovely garden and patio area, or you have an extended family member or a good friend who may be prepared to offer their house and garden for the occasion. That way, you can create a low key, less formal event that can still be lovely, and much more financially manageable for all concerned.
Things to consider for a backyard wedding
Here's what you'll need to think about when planning your backyard wedding:
Look at the available space, and decide where the ceremony will be staged, and how people will move around once the formalities are over.
Think about decorating. An existing patio roof can be utilised to support a variety of decorations, from fairy lights to greenery and floral pieces. Different styles of patio roofing may offer different options, so use your imagination and look at simple ways to dress up the space.
It's a good idea to consider augmenting the covered space outdoors, in case of inclement weather. A reputable marquee company may have tents that can attach to the existing patio roof, which would provide you with a seamless transition into the extra space.
Check out the hire costs for some portable toilets – the strain on existing bathroom facilities can be awkward, in addition to the traffic through the house.
Find a caterer who can prepare the bulk of the food offsite and bring in just what's needed to serve efficiently, as most domestic kitchens aren't set up for events like weddings.
If you want to have a big celebration for your wedding, maybe consider throwing a party down the track when money isn't as tight, but keep the wedding ceremony itself small scale.
Ideas galore online
There are all sorts of websites with creative wedding solutions, and social media platforms like Instagram and Pinterest are full of ideas for weddings on a shoestring budget.
You can still create something special and memorable, but perhaps with much less cost than the current national average, if you think outside the box.