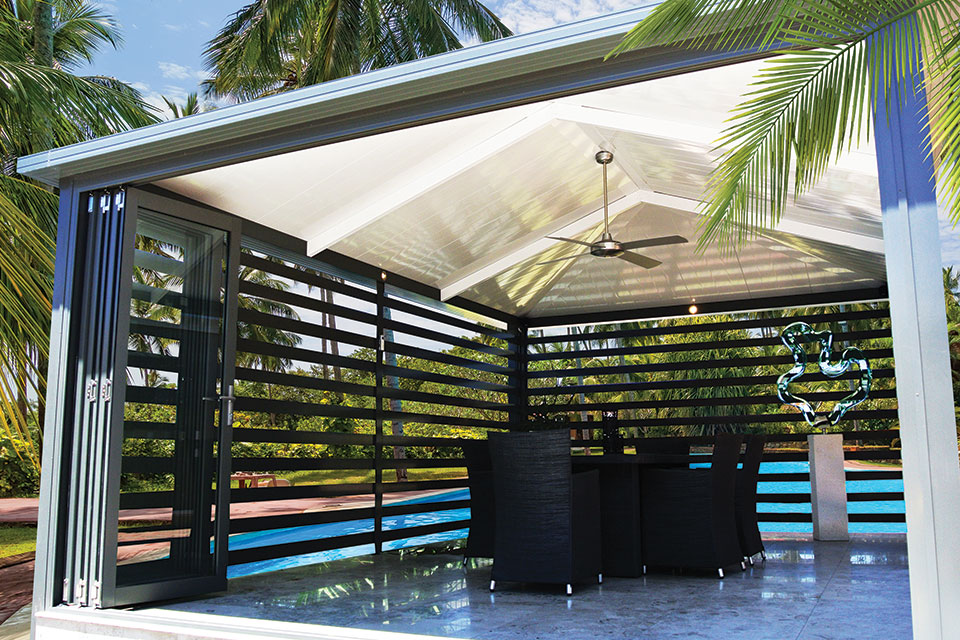 Planning Ahead for Summer – Installing a Gazebo
Spring is definitely in the air, so it's time to look at getting out into the garden to tidy up after the winter months, and think about any improvements you'd like to make.
There's been something of a resurgence in home landscaping in the wake of TV programs like The Block and Better Homes and Gardens, so why not join in the trend, and create a new feature like a gazebo?
An old-fashioned trend popular again
Gazebos used to be something of a garden 'folly', or something you'd only see in the very large formal gardens of grand houses. However, they can be a means of creating a lovely focal point even in a normal-sized garden, as well as offering additional covered space for entertaining or just spending quiet time.
If you have a larger garden, you can landscape pathways between plantings and locate a gazebo so that glimpses of it draw you through the garden. Alternatively, in a smaller space, a gazebo can become a central feature for the rest of the landscaping.
Choosing the look
Style-wise, you have a few different options. You can look at building something that is unique and sufficient unto itself. At the other end of the scale, you can marry the style of the gazebo to the style of the house, so that you create a seamless flow through the garden from the house to the gazebo. The style of gazebo roof can be a major contributing factor if you choose the latter option, as you can include trims and colours that mimic those on the house.
Gazebo roofing options
You should also consider the climate of your area and look at the different gazebo roofing options that can help protect you from the elements.
The insulated roof range can help protect you from a lot of the heat over summer, and comes with a number of different inner layers that create particular effects, depending on whether you want something simple or more decorative.
The single skin roofing options have a long-lasting finish that will withstand years of weather, and also allow for the insertion of transparent panels to help create a light-filled space.
As the saying goes, everything old is new again, and gazebos are no exception. Maybe it's time to consider the addition of some old fashioned charm to update your garden for summer entertaining!